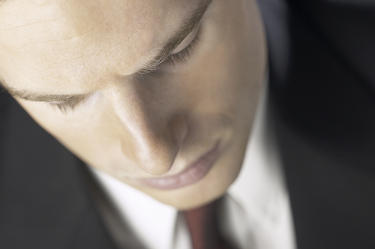 Source: Photos.com
Jesus' life and death left a perfect example for us to follow. As Christians we tend to beat ourselves up when we fall short. Every day we fall short. Be comforted that God's mercy extends beyond our shortcomings.
Here's a biblical illustration: In 2 Chronicles, King Hezekiah reinstated Passover observance and true worship after the kingdom of Judah had been led into idol worship by many evil kings. King Hezekiah sent invitations to those who were left from the nation of Israel after captivity in Assyria. It says, "There was great joy in the city, for Jerusalem had not seen a celebration like this one since the days of Solomon, King David's son" (
2 Chronicles 30:26
, New Living Translation).
What a joyous occasion! Judah and a few of the remnant of Israel would celebrate the Passover and Days of Unleavened Bread. The commanded Feasts of the Lord would again be observed in Jerusalem. Yet we see in verse 18 that some of those who traveled down from Israel had not properly cleansed themselves. They were not fit to eat the Passover. The law was clear as to what needed to be done, and they had not fulfilled it.
Hezekiah prayed to our merciful Father and asked that God would atone for the people who had not properly purified themselves. But he didn't just ask for blanket mercy for the people. Hezekiah prayed for the people on a condition: "May the good Lord provide atonement for everyone who prepares his heart to seek God , the Lord God of his fathers, though he is not cleansed according to the purification of the sanctuary" (emphasis added).
God listened to Hezekiah and atoned for the people (vs. 20). And God did it for them because they had prepared their hearts to seek Him. Many view God in the Old Testament as harsh and swift to punish. But here we see God's abundant mercy. The people, according to the law, should not have eaten the Passover. But God's grace and love for us allowed them to eat the Passover.
The apostle Paul tells us in
1 Corinthians 11:27-28;
that we should examine ourselves before we partake of the Lord's Supper. God, from the beginning, has always looked at the heart of a person. The mercy that God showed to the people of Israel is completely consistent with what he expects of us today as Christians. God considered their hearts.
We serve a loving God that wants us to be in soon coming Kingdom, as co-rulers and co-inheritors with the lord Messiah Jesus. When our hearts are in the right place and we submit ourselves in obedience, God's mercy will always extend beyond our shortcomings.